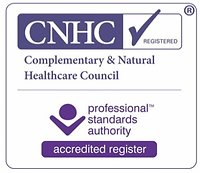 Welcome to Annette Budd ITEC, MCThA, MAR
Boosting your well-being, naturally


Refill Your Well-being with Reflexology
Reflexology Lymph Drainage is an award winning reflexology technique which focuses on stimulating the lymphatic reflexes on the feet. Breast cancer is the most common cancer in the UK. Following medical treatment approximately 20% of breast cancer patients suffer lymphoedema - through research Sally Kay has developed this unique system of reflexology.
Reflexology in Hockley
As a reflexologist, I have the privilege of helping clients who are struggling with issues including arthritis, migraine, lymphoedema (a condition sometimes arising after breast cancer) and back problems. I have more than 20 years' experience as a therapist, and I understand that sometimes you need extra support in order to feel your best.
Your feet are like a map of the body. When you come to see me for reflexology, I will use this map to apply a specialist massage where you need it most, helping you to feel relaxed and balanced.
If you would like to book an appointment or ask any questions about reflexology in Hockley, near Rochford and Rayleigh, please call or e-mail me. Rayleigh and Rochford Station are on the Greater Anglia line, which is one stop each way from Hockley station. For Chalkwell or Basildon areas you would need to travel by train on the C2C line.
Fantastic service. Highly recommended.
I have been having reflexology with Annette regularly for over eight years now and every time I have found it to be so relaxing and enjoyable. Annette's vast experience alongside her professional and friendly manner provides a fantastic service. It's the perfect way to unwind and rebalance your body. I would recommend Annette to anyone!
Elinor H-W, Ashingdon
Why I became a reflexologist
I was a patient myself, once. Some years ago, I suffered with a period of poor health and couldn't gain relief from conventional medicine. I visited a naturopath and in no time at all, with his guidance and a more natural approach, I felt my energy levels were boosted and my health problems improved. Feeling inspired, I decided to start my own journey and study the holistic approach so I could one day help others, too.
I first came across reflexology when I was studying various foundation therapy courses at the City Lit London.
At the time, I never imagined I would become a reflexologist. Feet were not my forte and like many people, I was somewhat reluctant, but I gave it a try. I am so pleased I did! It was amazing to learn about how the entire body is mapped out on the feet, and how to stimulate corresponding reflexes to organs and bodily systems using specialist thumb and finger techniques. Having the treatment done on my own feet did not feel the slightest bit ticklish, either.
Since qualifying as a reflexologist I have been privileged to treat and work with some wonderful people, and get involved with voluntary work at Little Havens Children's Hospice and taster events at local schools.
You can read more about my experience as a reflexologist and further client testimonials on my Yell.com page.
Annette Budd is amazing! I have been coming to Annette for many years now and feel so much better for the treatment I have had, and recently my husband came with me and also has reflexology now and finds it so beneficial for his health.
Bless you and thanks a million Annette
Janet & Monty W. Westcliffe
Is reflexology for me?
Reflexology is a wonderfully relaxing way to help support your general well-being. The treatment is safe for all ages. In fact, my oldest client is 97 years young!
I have treated clients who have struggled with:


Depression
Stress and anxiety
Sleep disorders
Recovery after an operation
Women's health issues
Cardio-vascular problems
Where are you located?
My practice is at 7 Woodlands Close, Hockley, Essex, SS5 4PN, which is walking distance from Hockley Station and easy to reach by car. (Click here for a map)
Hockley Station is one stop from Rochford and on the Greater Anglia train line from Chalkwell and Basildon.
If you are travelling by bus, the number 7 from Rayleigh and Ashingdon, and the number 20 from Hullbridge stop at the The Spa, which is just a short walk to my treatment room.
Booking a reflexology appointment
If you would like to book an appointment or ask any questions about reflexology, please call or e-mail me.